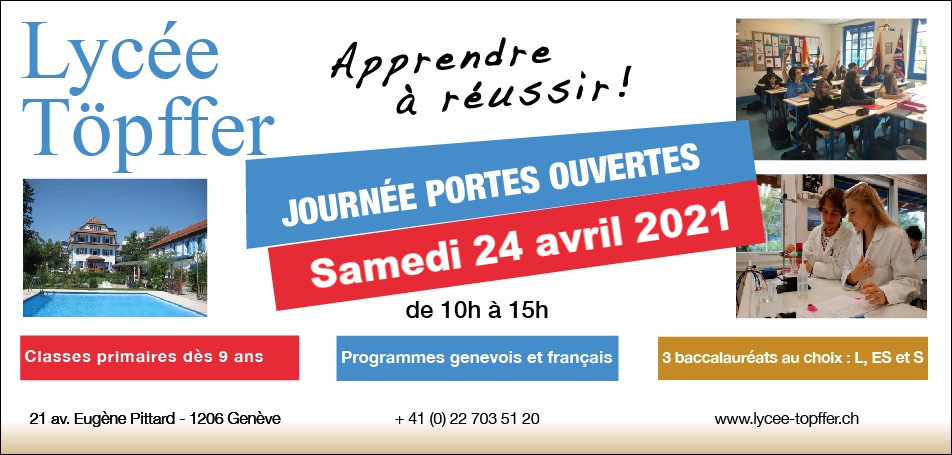 The Open Day 2021 of Lycée Töpffer will take place on april 24th 2021
Choosing the right school for one's child is not always easy, if you are looking for an establishment that is both familial and international, local and cosmopolitan, motivating and demanding, then we are what you are looking for.
Since 1954 academic excellence has been at the heart of our educational philosophy. For each member of staff the academic success and the wellbeing of your child are just as important as his or her personal development.
Rather than take our word for it, come and see for yourself Saturday 24th April 2021, between 10am and 3pm. During our Open Day our students will be offering guided tours in a variety of languages around our campus and boarding facilities. You can take part in the various activities organized in every class and meet and chat with our teachers who are there to answer all your questions.
We are pleased to welcome both parents and children to this special day, which we hope will enable you to get to know Töpffer better and reaffirm your decision.
Joseph Gabioud
Lycée Töpffer Principal